How to get over stage fright?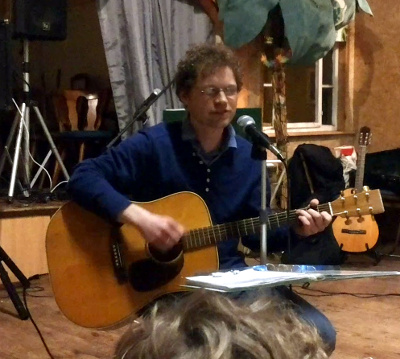 Hi, I am Konrad.

I had stage fright for a very long time.

As a musician, you probably are familiar with getting the jitters when playing an instrument.

My stage fright kept me from living my passion publicly for a very long time. But finally I overcame it.

As string instrument player you are especially vulnerable.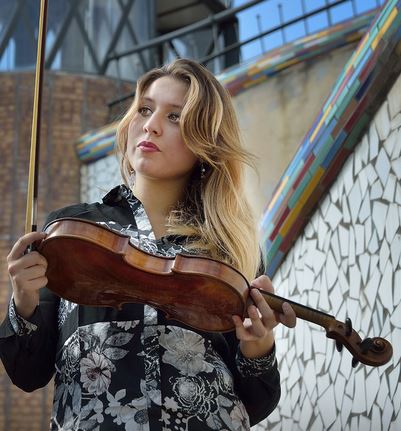 (c) memphoto, flicr.com

You know that your performance depends on hitting the right notes. As you are constantly worried about this, your fear increases.

My guitar has frets that allowed me to hit the right tones. But my right hand rarely stayed calm enough.

Are you fed up with stage fright?

Let me tell you how I overcame it in this video:
Fight Stage Fright - 6 Day

FREE

Email Course
We respect your privacy and will
never
give away your email address!
What you get:
PDF with a trick to automatically downsize stage fright
Self-hypnotic suggestive mp3
Powerful self-hypnotic script against stage fright as pdf
Further

tricks & tips

to speed up stage fright success









































































You need not worry if you suffer from stage fright. It is nothing extraordinary and happens even to the most confident of performers that we might know as well. Not only amateurs but also a great many of the renowned, professional performing celebrities suffer from stage apprehension.

The fastest and most effective method to rid stage fear that I now is hypnosis. Hypnotic sessions with a hypnotherapist can cost a lot. Beginning with around $70 per hour. The best alternative is self-hypnosis.
Check out our => self hypnotic audio session <= against stage fright.

Anxiety or pre performance jitters that every performer experiences before going in front of an audience is what is known as stage fright more commonly. It was stage apprehension that caused Donny Osmond, a famous American singer, to experience a panic attack before a very important public performance in the year 1994.

Moreover Andrea Bocelli, Rod Stewart, Barbara Streisand and Carly Simon are just few more examples of the famous performers suffering from the same dilemma.

Stage fright is nothing to be afraid of and getting over stage fright is possible. It is something that can debilitate your career as a performer for ever.

For being a successful performer it is therefore extremely important that a person knows how to get over stage fright because without it success is not possible, not even in the corporate world or the showbiz. No doubt stage apprehension can be an excruciating experience but it is important to overcome this fear before it gets the better of you.

The a crucial difference between a successful performer and an unsuccessful one is that the former knows how to get over stage fright. With the right techniques and honest efforts coupled up with a strong resolve on part of the suffering individual, it is easy to overcome stage fright if not control it completely.

According to a research it is proven that is a hefty percentage of people out there who fear experience the fear of stage or public appearances more than death.

The first step that one should definitely take before planning about getting over stage fright is to know what causes it in the first place. For some people it is the fear of failure in front of an audience, for others it is the thought of embarrassing themselves in public.

Many people fear they will end up making a fool out of themselves on stage and really mess up their performances in this nervousness. Everyone experiences pre performance anxieties; it is not something new but basic human nature. All you need to do to get over it is practice to stay positive.

Now the question arises as to how to achieve those positive vibes which will help us in getting over stage fright. Positive thinking can help a lot. If you think continuously that you will end up flubbing your performance, chances are high that you will certainly do so.

You need to be positive and stay calm during your performance. Remember anxiety is only there before you step on the stage or in front of the audience. Try to calm yourselves prior to your performance and see how stage apprehension takes the back seat while you are on stage. There are numerous ways to get that positive energy that you need for getting over stage fright and your pre performance anxiety.

For example you can ask somebody really close to you to attend your performance and look at them in the audience to feel relaxed and get that much needed positive vibe during your performance. Smile at them and feel relaxed. This is one great technique for overcoming stage fright and it takes nothing but a little effort to do so.

One another way of combating stage fright is visualization. This technique calls upon the individual suffering from stage fright to close his eyes and visualize a great applause after a tremendous performance.

Envisioning the applause will make the performer work hard to earn one and in his efforts to do so, will ignore stage fright completely. Visualizing helps, once you desire that applause after a great performance you will be able to easily overcome stage fright and put in your best performance and earn those compliments.

Even the fear of embarrassment will fade and you will get all the confidence that you so required before the performance. Staying calm and relaxed is another great help in learning how to get over stage fright.

Be composed and well prepared for whatever you have to deliver on stage and there is absolutely nothing that can go wrong. Be ready to take any situation head on and see how your confidence level rises before a performance and the jitters subside.

Work on keeping your composure and don't rush anything at all. Be ready beforehand with everything that your performance requires. Don't keep any last minute details to finalize.

One thing that you need to know and remember always is that stage fright is the anxiety that you experience prior to a performance. Take it easy before going on stage and see how you will end up impressing everyone.





Tips to overcome stage fright

Further tips to overcome stage fright

Stop your stage anxiety now!